Pediatricians across the country are seeing a rise in COVID cases among children and this is giving rise to acute anxiety among parents. Reports about the dangers of the third wave and the new virulent strain which reportedly is riskier for kids are flooding your timeline but how prepared and worried should parents be? We spoke to senior pediatrician, Dr Maninder Dhaliwal from Medanta's Paediatric Critical Care to understand the situation
All the talk about the third wave, people are extremely worried about their children. And because they're saying that now next, they are going to be the high risk groups. What do you have to say about it?


Dr Maninder: I would say let the epidemiology speak for itself. This strain affected more kids because more of the population was getting infected, so the children also got infected, but it did not increase the mortality. By giving names to the virulent strain B.1.617, we are only contributing to the fear in the world.
We should definitely be prepared for future waves. There is a clear risk of a future wave but if it will affect only children, is highly doubtful. You have to understand that children have a good immune response, which is called the innate immunity. After vaccination what we get is adaptive immunity. For children, their first line of defense is very good. When a child is born, in the initial first two years, they get exposed to various types of viruses and they know how to beat a virus. Saying it will predominantly affect children is a premature statement right now. That does not mean we should not take precautions and we should not be prepared for it. We should definitely be prepared for it.
We've had more kids getting infected with COVID in the second wave. What do you think changed from the first week to the second week, keeping aside the fact that the virus was more virulent?


Dr Maninder: So the lockdown happened and it controlled the virus. A lockdown persisted for children also. The schools never opened but the playgrounds opened and there are some cases where the children actually got the infection first and then passed it onto the family. I feel it's an active pandemic and children also got simultaneously involved in it because the younger population was working now. It is difficult to say that it's the virus only that has caused it. Though there's a lot of panic, and I think that creates a lot of fear against the B 16 17 and it should be stopped. Whole world is profiling this virus as Indian virus and creating issues for us so this profiling needs to stop. Like the UK variant, they found out that it doesn't affect the children that much. They had a wave so children also got affected. And they were very minor infections.
How many cases of COVID did you see in the first and second wave?


Dr Maninder: The number of cases I saw from March to November were the same to what I saw in the past two months. So definitely the cases have increased and children are getting infected. Are they getting seriously infected? No. Can they be managed by tele consultation only? Mostly.
What were the most commonly reported symptoms of COVID in children?


Dr Maninder: In the first wave, children who were older than 5 years mostly complained of loss of taste and smell. In the second wave, it's more of a fever that children are reporting, which is more of an inflammatory response that we're seeing in kids. Fever is a predominant symptom in the second wave but in the first wave, it was loss of smell and taste.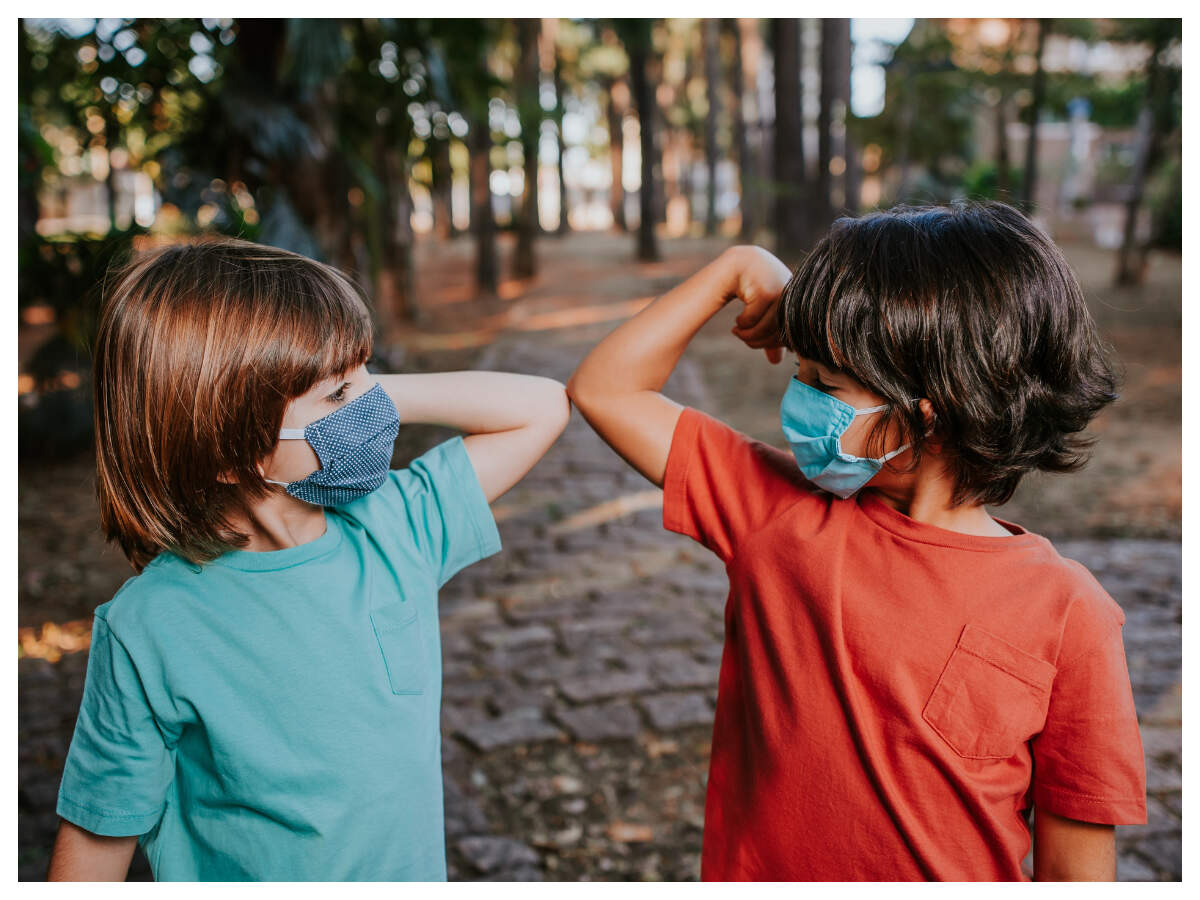 What is the course of COVID treatment in case of children?


Dr Maninder: The pediatric guidelines as opposed to adult guidelines are very clear. They recommend, for mild cases, no ivermectin, no HCQ, no steroids, no antibiotics, only paracetamol and hydration. So the majority of the cases in children are mild. However, if it turns into a moderate infection, then they require hospitalization and they can be given steroids. And sometimes in between mild and moderate, short course of steroids can be given, if you think it is an active COVID infection but in a very small number of cases. So I don't think there's any abuse of drugs as far as pediatric cases are concerned since the guidelines are very clear.
Are you also seeing MIS-C (Multisystem inflammatory syndrome) cases among kids?

Dr Maninder: Every hospital would have seen 15 to 20 MIS-C cases in India. We saw 15 cases in the last wave but these are referral centers where these cases are referred to us so that we cannot tell the whole data of India. So bigger centers will have higher numbers. It is not unheard of and we should be ready because it has been seen that whenever a COVID wave happens, MIS-C cases are reported in the next month. We had a COVID wave in April, pediatricians should be ready to handle MIS-C cases in May or June. It could happen.
What measures do you think parents should take in the coming months to keep their children protected?


Dr Maninder: We have to reinforce the use of masks. For children who are above 2 years, there is a little fear and anxiety but they must wear a cloth mask with elastic band, not an N95 since they will be bigger for their face. If they go out to play, they should wear it. And when vaccines are made available, the people should not hesitate to go for it.
The third wave will not only affect children. Children fought this wave beautifully, their innate immune system is very good and that's a scientifically proven fact. In case the virus mutates further into a more dangerous state, it might be a problem. Moreover, because India is not fully equipped with enough pediatric hospitals.
Allergy and asthma has gone down because children are moving out but children are getting obese because their physical actitivites are low. As a parent, you should not refrain from getting regular vaccinations due to the active COVID pandemic but these diseases can flare up again and so routine vaccinations must go on!